CRM or Customer Relationship Management is the cornerstone of success for any business. With the cut-throat competition amongst businesses in the present world, having an integrated CRM system for your restaurant business is not optional.
CRM products are cloud-based software systems. They track your guests' behavior via the ordering process. It's big data at work for you and for your guests. From a customer's point of view, a restaurant CRM gets to know each guest, so their experience can be optimized by giving them what they want and rewarding them for loyalty.
As per Oracle data, 97% of business owners are seeking to improve customer experience, and this can be done via CRM. The Oracle report was put together with big data compiled by market research firm O'Keeffe & Company, and it further shows that nearly 40% of businesses still don't have a unified customer experience strategy. If you're in that minority, perhaps it's time to add restaurant CRM to your kitty.
Keeping this in mind, it's time to have a look at some of the advantages of SpeQue integrated CRM for your business.
Capture customer data easily and safely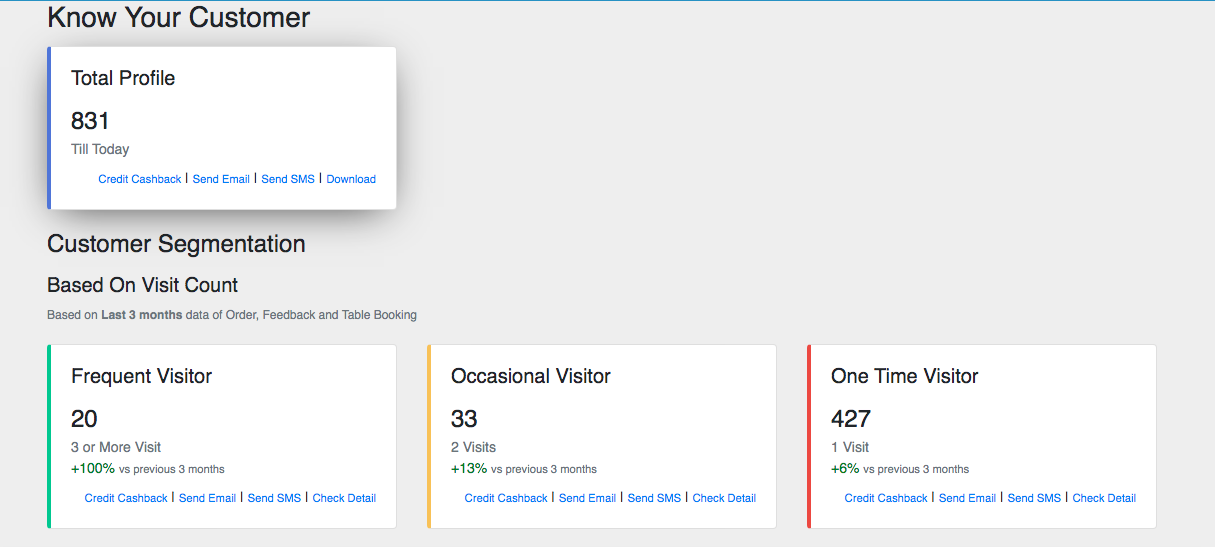 Capturing and maintaining customer data from various sources such as online ordering, surveys, manual feedbacks etc. is a cumbersome process. This is where an integrated CRM system makes lives easier.
A centralised system, one that integrates into your POS, can help you manage and organise customer data in one place and this data can later be used by restaurant owners to gain insight into their guests, providing them with the ability to create a custom-tailored experience for each of their visitors.
Retarget customers via loyalty campaigns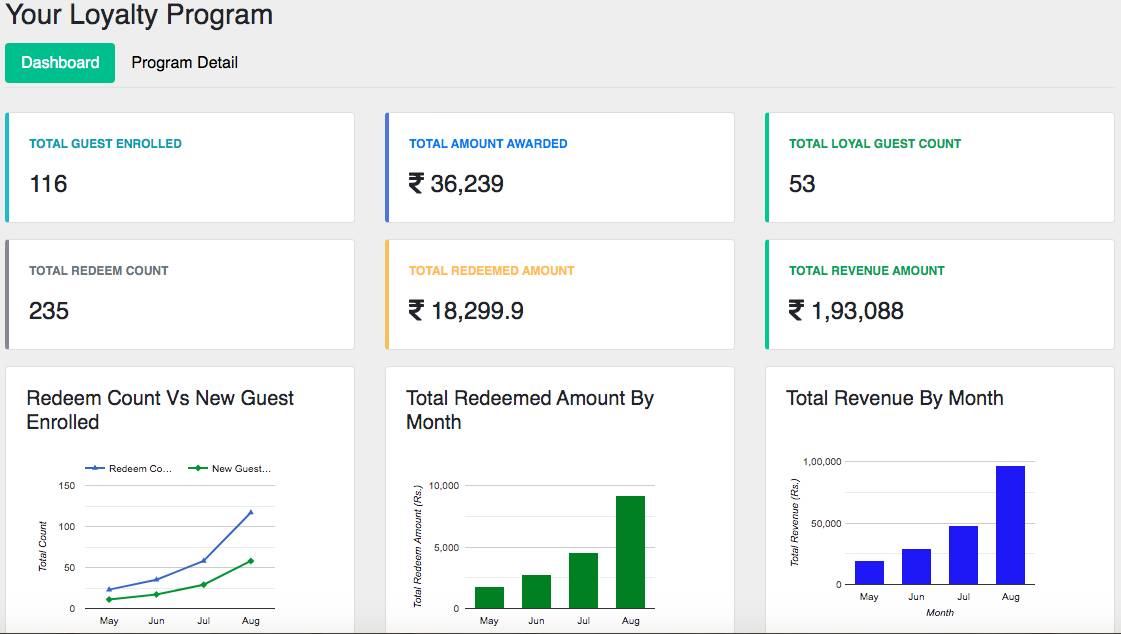 SpeQue integrated CRM system also helps you build custom loyalty programs based on the number of visits or amount spent by customers, encouraging them to visit more often. Digital wallet systems can be used to reward loyalty points to customers as per your custom business rules. These digital wallets also eliminate hassles of loyalty cards etc.
Integrated CRM systems also help you run campaigns specific to 1 outlet or across brands.
Personalised marketing campaigns
SpeQue Integrated CRM system helps you create custom restaurant marketing campaigns for specific outlets to run during a particular period and time. You can schedule your campaigns for a later date using the SpeQue Campaign Manager. Personalised emails and SMSs can be sent to greet your customers on their birthdays and anniversaries. Customised marketing campaigns can be run based on customer order history and behaviour.
Conclusion
In the current scenario, it's imperative to have a restaurant POS system that does much more than help you print bills and provides sales reports. POS software such as SpeQue POS, which also helps you improve customer engagement is the need of the hour. It will not only help you keep costs down but also improve the overall profitability of your business and keep your customers coming back for more.
Write to us on info@speque.com or request for a free demo now!
Solution Built For Your Restaurant
100+ happy partners in Bangalore. Schedule a free demo from our expert to know how SpeQue can help you in your business growth.
Request Free Demo