Restaurant inventory management is an integral part of effective restaurant management. Inventory management for restaurants helps you keep a check on costs, avoid wastage, and keep a count on what's coming in and what is going out.
Manual restaurant inventory management is a cumbersome and time-consuming task. Hence, it becomes essential to find a POS solution that offers an integrated inventory management solution.
SpeQue POS is one such software that provides inventory management along with the POS features. This helps restaurants to manage their stocks, maintain food costs through recipes, and also keep a check on waste.
In some restaurants, up to 10% of food is wasted before going on a plate, which means 10% of your revenue may not be realized under your current inventory system. Thus, having an integrated inventory management system becomes essential.
Below are a few tips and tricks one should be aware of for effectively managing your restaurant inventory.
1. Automate restaurant operations with the correct POS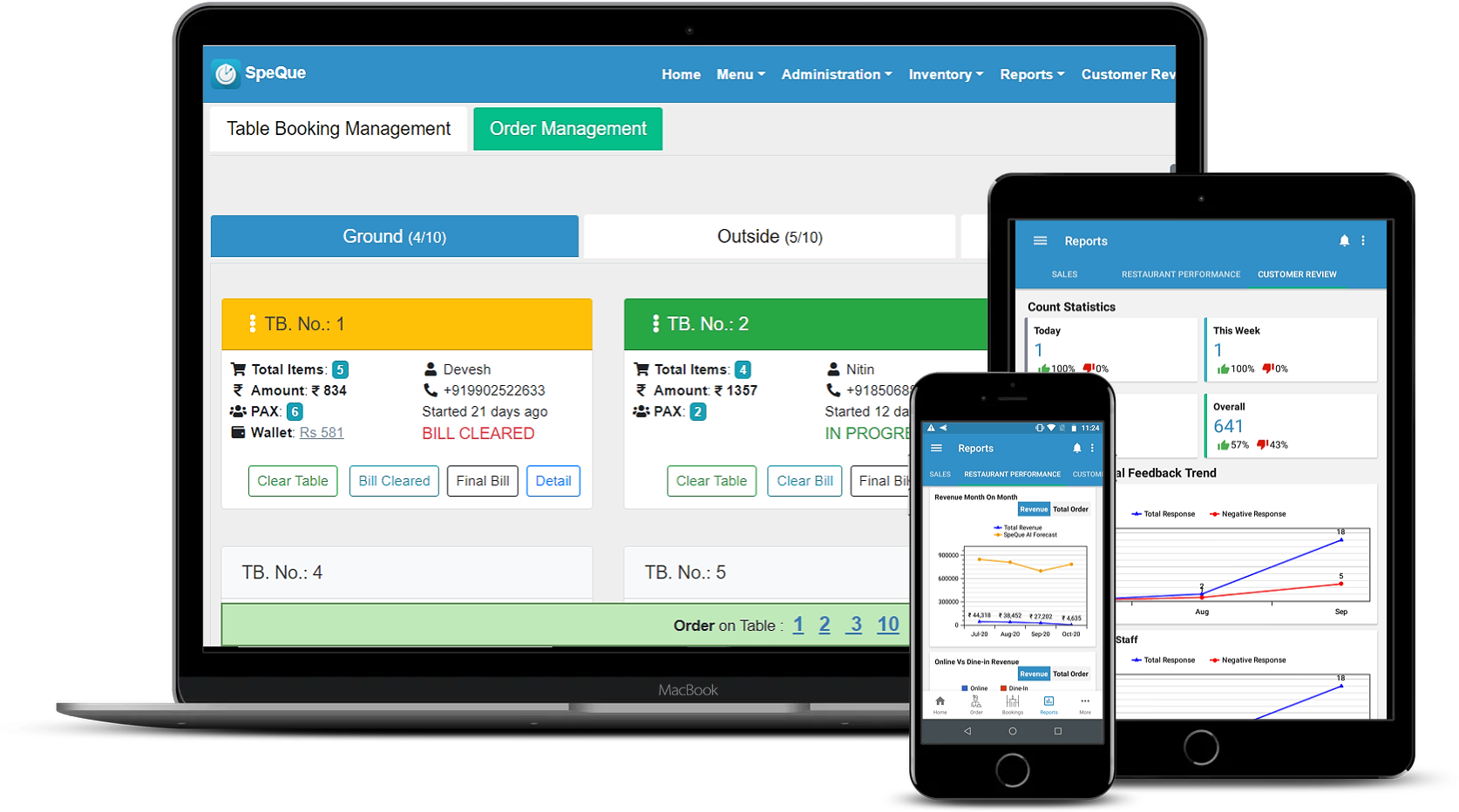 First things first, get a POS system in place. A good POS system with integrated inventory, helps reduce the cost of hiring extra people for restaurant inventory management. It also makes daily operations more effective.
Such a system will help you count opening and closing stock, track inventory and stock, and provide real-time updates on the inventory on hand.
2. Train staff effectively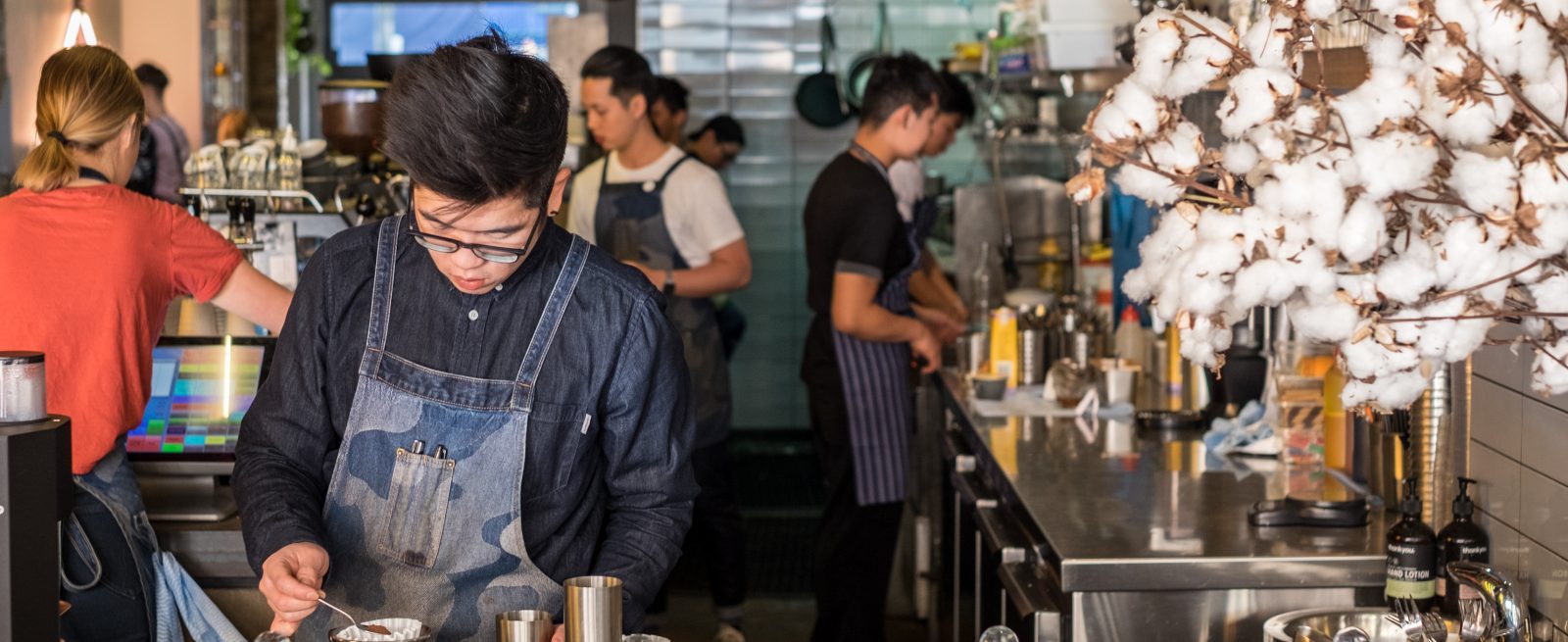 Once the POS is deployed, the proper training of staff becomes mandatory. Discuss with them how to save on wastage by applying effective restaurant inventory management to track everything that comes in and goes out.
3. Track and approve inventory requests (Purchase Order and Indent)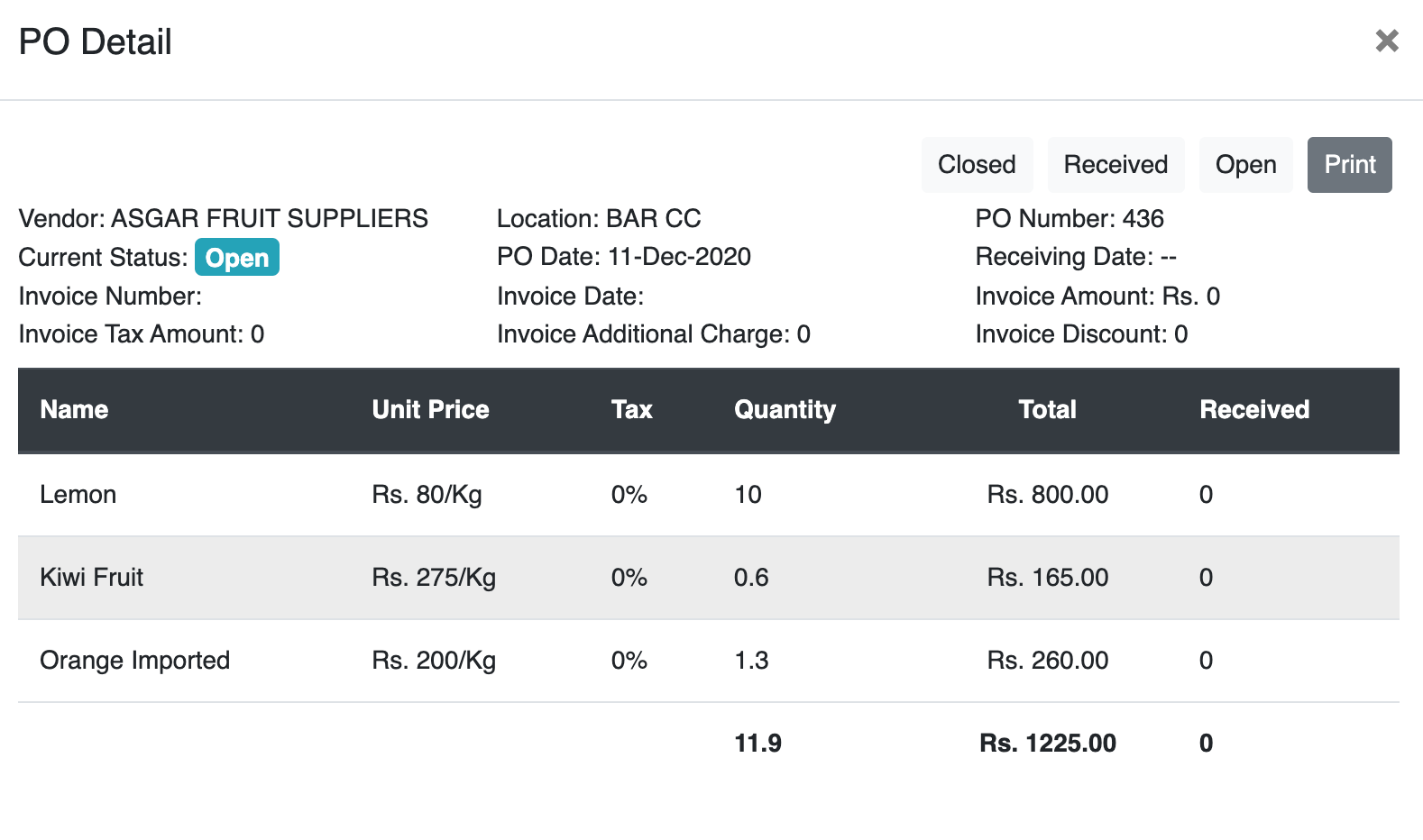 Keeping a track of all inventory requests is essential to avoid unfamiliar entries into your restaurant inventory consumption report.
For example, when the chef wants a list of items from the store, he raises an Indent. Once the indent is approved by the Store Manager, the items become available for the chef to use. This ensures nothing is missed from your eye and stock misuse can be reduced.
Similarly, Purchase Orders (PO) can be raised by the Store Manager when they need to procure items from a vendor. Care also needs to be taken that all items have been received and in appropriate condition.
4. Stock up inventory as per menu
It's essential to stock up inventory as per the menu. For example, in case there are seasonal items on your menu, you must ensure you stock up inventory accordingly.
Having a system that can actually predict the stock that can be consumed over the coming period can also be beneficial. Such a system employs machine learning algorithms, which analyze past data to come up with such predictions.
5. Keep a regular check on portions
Keeping a regular count of items goes a long way to avoid miscalculations. Keeping a cycle count also ensures daily scrutiny of inventory for each store location without the staff having to spend extra hours at daily closing.
These are some of the best practices for effective management of your restaurant inventory and all of them can be practiced using POS software that provides an inventory management system.
SpeQue POS, a comprehensive POS software helps you take care of not only your inventory but handles everything from food ordering to billing, eventually simplifying your restaurant management process.
Solution Built For Your Restaurant
100+ happy partners in Bangalore. Schedule a free demo from our expert to know how SpeQue can help you in your business growth.
Request Free Demo